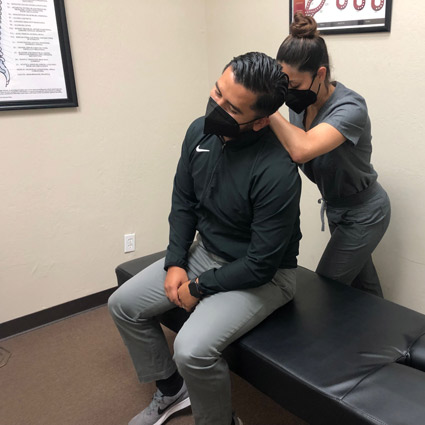 Castro Valley Chiropractic Reviews
What Our Castro Valley Patients Say
At Castro Valley Chiropractic we love when patients share with us their feedback and comments after chiropractic care. Please read our patient testimonials below to see what other people have achieved through their tailored treatment plans with us.
Share your stories too! Click here to send us your feedback so that we can help to spread the word about the benefits of natural Castro Valley Chiropractic care.
For more information, or to schedule an appointment contact us today.
---
Friendly, Patient, Kind, and Professional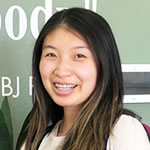 I first heard about discovering chiropractic through my primary care provider. They were so thorough in my consultation meeting which gave me the confidence to come back for adjustments. The staff here are so patient, kind, friendly, and professional. Dr. Lupe is the provider that I established care with prior to my deciding to go through with treatment. She answered and explained any concerns that I had and made sure I was aware of what's the best way to go about with my own case. It really felt like she cared about the comfort of where I was and gave me time to process/think and decide what was best for me which I really appreciate. Disclaimer: Each case is different!! But for me after the first adjustment, I'm noticing more and more of a difference and I'm so glad I went through with this plan of care!
-Jeanne T.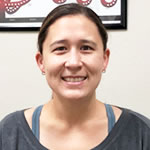 Dr. Lupe is Wonderful
Dr. Lupe is wonderful. Not only has she helped make me feel less back and neck pain but she's also really great to talk to. Highly recommend.
-Monica B.
Gives Me The Best Care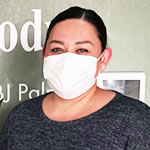 I started coming here back in December 2021 and it has definitely been life-changing. After my two pregnancies, my tailbone and lower back were giving me a lot of trouble. I am a delivery driver, and I was always in so much pain after my route, I had to take breaks every 15 minutes. Now I'm doing so much better. Less breaks which I am able to finish a lot faster. Not to mention airplane rides are a lot easier and something as simple as sitting on the floor to play with my kids. I love coming to this place. They are always so nice and attentive. Dr. Lupe always listens to my concerns and gives me the best care.
-Alma H.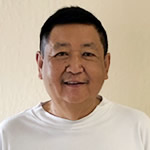 Friendly Doctors
Doctors are friendly, flexible schedule, clean and quiet environment.
- Franciscus S.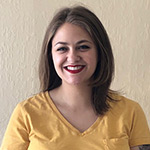 Thank you!
My back has been out of whack for years and I've least felt uncomfortable with a lot of chiropractors but Dr. Leon has been the best help with trying to get my back and neck back in order! Thank you!
- Samantha M.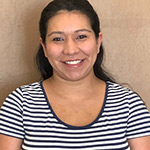 Every Day Gets Less Painful
My life has improved tremendously from when I first went to the clinic. I knew I was bad, but to be honest I thought I was just going to rid of the pain for a few days as usual but after a few weeks going there my life changed. I go every week and no more headaches, lower back and hip its getting to where its supposed to be and it's amazing how every day gets less painful.
- Claudia W.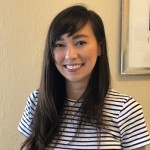 Journey of Wellness!
I came in so much pain and Dr. Hans made me feel better with my first adjustment. He was knowledgeable, caring and forthright. I am looking forward to continuing my 28 week journey of wellness with him.
- Corina G.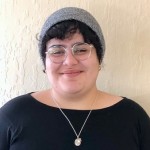 Thank you!
Thank you so much for helping me :)
- Diba G.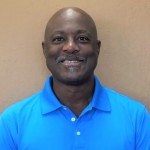 Fountain of Youth!
My visit to Castro Valley Chiropractic has been the fountain of youth for my aging body.
Thank you to my dedicated chiropractors at Castro Valley Chiropractic
- Joe J.
They Truly Care & Listen
I was having severe pain in my neck and could barely move it. Sleeping at night was such a challenge as the pain was so bad that I had to hold my head when I wanted or needed to move. I highly recommend Dr. Hans and his staff, if anyone is looking for chiropractic care. They truly care and they listen to you if you have any pain or concerns about your treatment. I can walk fast if I want to now and do basic things like turnover in bed and not hold my head because of the pain in my neck. The big plus, I feel is that when you walk in the office, you are always greeted with a warm and friendly smile from Chelsea. That just sets the tone for your visit.
- Vivian L.
Looking Forward To Our Future Visits!
Dr. Chu made my husband and I feel very comfortable and welcome. She also made us feel heard in regard to our medical concerns and needs, which is extremely important to us. I am looking forward to our future visits!
- Christina D.
"Highly Recommend!"
"Very thorough and professional. I would highly recommend the practice. All questions and concerns were addressed. They allow ample time with patients and never rush you. Follow up care and education classes are offered which is an excellent means of extending care post visit."
- Ishita G.
"Better With Every Visit"
"I get better with every visit! I first came into Castro Valley Chiropractic from someone who was a patient because I didn't believe in chiropractic. I thought they did more damage than good-well after the first week I started to feel better and am now back to better than I was before I screwed up my back… and I get better each time I come in. I am looking forward to the day Dr. Hans tells me I'm as good as new."
- Pete W.
Back To Working Out
"I have been a patient of Dr. Hans' over the last 3 years. He has helped me gain mobility back in my neck and most recently my hip. At the very start of the new year I found myself unable to get out of bed and do the most mundane things in my day to day life.
After just a few weeks, Dr. Hans's staff had me up and back to being able to do my day to day life. He even got me back to the gym which has enabled me to continue on in my quest to become a healthier and happier patient.
I am grateful to his helpful and friendly staff for making me feel like family."
- Sarah B.
"My Treatment Plan Is A Pleasure"
"Upon my first visit the doctor explained my problem in layman's terms and how they would try to rectify the problem.
Since then I believe that I have improved and hopefully will continue. The courteousness and professionalism shown by the front desk and the rest of the staff make my treatment plan a pleasure."
- Wayne D.
"Thank you Dr. Hans!"
"I already had two previous great chiropractors so I knew chiropractic treatment was excellent. (Each of us moved to different areas so I could no longer use them.) I went without chiropractic care for several years until I got a frozen left shoulder. The pain was intense but since I had previously had a frozen right shoulder, I knew that chiropractic care would help me without the need for surgery.
I found Dr. Hans Freericks and he restored my shoulder to complete range of motion and health. Now I have been a patient with Dr. Hans for quite a while. He has continued to help me throughout the years with preventive care, as well as acute care when I have suffered other injuries to my back or arm.
I am a grandmother with the two youngest being 4 and 5 years old. This requires a lot of physicality and I have been able to enjoy them because I have been physically able to, due to my great chiropractic care with Dr. Hans.
Thank you, Dr. Hans and staff at Castro Valley Chiropractic!"
- Maria B.
Building Cabinets = A Huge Accomplishment
"I recently completed re-building the cabinets for my media toys. This probably doesn't sound like a particularly big accomplishment but it is for someone who a year and a half ago was in constant pain and had difficultly getting out of bed or lifting a carton of milk.
I can again do the activities that I enjoy and my pain is much less. I owe this great improvement in my life to the chiropractic adjustments and exercise program that I receive at Castro Valley Chiropractic. I give my sincere thanks to Doctors Freericks. Also thanks to Jeanie, Cathleen, Chelsie, and Amber at the front desk for always making me smile.
- Roy C.
---
Castro Valley Chiropractic Reviews | (510) 247-1272