About Castro Valley Chiropractic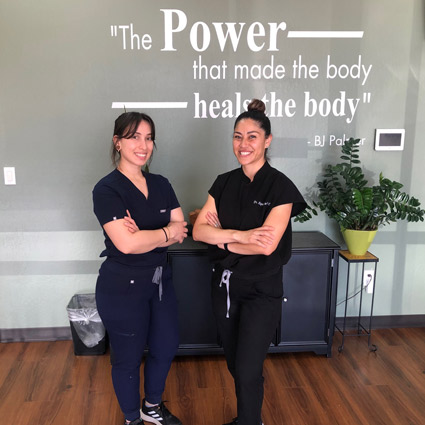 First established in 2009, after many years of serving the needs of San Lorenzo, our office and staff moved to the great community of Castro Valley in 2014. Dr. Hans Freericks opened the first Discover Chiropractic office in the city of Fremont in 1995 and expanded by opening additional clinics in Union City and Castro Valley. In May 2022, Dr. Hans transferred the Castro Valley practice to Dr. Lupe Nuño to partially retire. We are excited to be providing Castro Valley with the effective healing of chiropractic care.
We're here to offer natural health care for your whole family and to all ages, from infants to seniors. We also help those affected by auto accidents and traumas.
Our Practice Philosophy
We're here to provide quality chiropractic care for everyone in our community with a focus on corrective care. This means that even after we've relieved your pain, we'll work to stabilize your health and help you live a life of wellness.
Not only do we help create solutions for your most pressing health challenges, including auto accident recovery, but we'll also develop a plan with you to prevent illness from impacting your life in the future.
Live Your Best Life
Our drive comes from the desire to help people reclaim their lives and achieve their goals through powerful and all-natural therapies. We focus on your entire lifestyle, because there is nothing more precious and finite than the time we have on this beautiful earth.
Complete Wellness Consultations
People today are living hectic lifestyles. Though that may not change, we can learn how to live better and be healthier.
We hope that our facility will become your "go-to source" for everything health and wellness.
We would be honored to have you schedule your complete wellness consultation in order to begin the process and start to live better than ever before!
Contact us today to begin your journey to health and wellness.
---
About Castro Valley Chiropractic | (510) 247-1272